Shards 'n Snippets Summer 2012
First Fire . . . drying out the Earth Oven . . . . .
Part of the "Get down to Earth' Clay Festival in Silver City, New Mexico in August included a volunteer 'build' of an Earth Oven.

Photographer .. and more of the story….:
John Crow
The workshop was lead by Sheila Menzies of Tile Heritage and coordinated by Alicia Edwards of the
Volunteer Center of Grant County.
The useable bake oven, with a 36 inch floor, will add a practical dimension to the food security and sustainability programs embraced by the Center's mission and enhanced at the new community Commons Center.
More pics of the
Earth Oven Building process,
compliments of Ben Williams, VCGC volunteer.


August 3rd to September 3rd Silver City
Juried Art Tile Show
and
Award Winners!
Juror:
Alfredo Ratinoff

Juror's Statement by Alfredo Ratinoff of the Smithsonian Institution, Washington, DC:
"Today I want to say to all of you, 'Congratulations!' A group art exhibition is not a competition, even if awards are presented – an art exhibition is a celebration of many people working together, each one with a vision, but collectively making a bold statement about the importance and power of art.
Tile making is an exciting form of art and a unique expression in clay. I have been working in clay and creating tiles for the past thirty years, and every time I make a new tile I learn something new. As ceramic artists, we work with a very powerful medium. Clay possesses the four basic elements, the same elements of which our planet is made: water, earth, air, and fire. This is one of the reasons that I believe so much in this medium, since what we create is really an alchemy of sorts: we turn something elemental into works of art.
When I received the images to be juried, I was very impressed with the quality of the pieces and by the wealth of artistic expression of each of you. As I reviewed each piece, I was constantly reminded that this work is a reflection of what we all do as ceramic artists, and each participant, no matter the level of experience, expressed a message with clay and in the moment of creation, we are putting our energy in motion to make something that someone else will take as their own and treasure with love.
So, this is my special message to all of you: remember that you have the ability to create something with your hands that can make someone happy — what better compensation can one have? That is your best reward, and for that reason everyone is going to go home knowing that he has won an award: the award of being an artist and making art that brings beauty and joy to the world."
There were 132 entries in the Juried Art Tile Show from 50 local, national, and Canadian artists, which will be on display through September 3, at six local galleries: Art & Conversation (Yada Yada Yarn), Blue Dome Gallery (Bear Mountain Lodge), Leyba and Ingalls Arts, Lois Duffy's Studio and Showroom, Seedboat Center for the Arts, and Silver Spirit Gallery.
Tile Heritage Prize winner.
Artist:
Idris Kabir Syed
Kent, OH
Silver City Art Tile Exhibition
"Faces & Portraits"
The story behind the choice of subject for the tile: Abdul-Rahman Ibrahim Sori, a well-educated African prince who was captured and sold into slavery but ultimately beat the slave system. It is a fascinating story of 18th century international politics. It is great when tile art represents much more than the sum of its parts!
More of the story….The Tile Heritage Prize is awarded to the artist whose tile in the juror's opinion best represents the ceramic tile traditions in America
- $200.
Other Juried Art Tile Prize Winners:
Third Place Award – $ 500
Artist:
Stephanie Osser
Needham, MA

"Faces & Portraits"
All Together Now
Second Place Award – $ 750 Artist:
Marilyn Andrews

Plainfield, MA

"Touching on the Sacred"




Best of Show: Tad Van der Weele Memorial Award – $ 1,000 Artist: Kelsey L. Jordan Pinos Altos, NM
"Abstract"


Elements in Fractal

Note: Kelsey Jordan is an emerging artist and recent high school graduate. Congratulations!
MAYO MANSION POOL HOUSE--ASHLAND, KY
In case you missed it in Spring E-news 2012 -
THF
member Michael Padwee has a website with exceptionally well documented information and images.
Most tiles are designed for installation…….
this is a great site to visit over and over again!

Historic U.S. Tile Installations
Wilhelm Joliet - The History of Tile

Explorations by a master historian of tiles
in Europe and beyond ...
and … a special, newly posted video…
Something quite interesting… an iPad APP that is a
TILE SIMULATOR

designed by THF member Salvador Quiroz . . Very cool tool ...check it out!
E-News for SPRING 2012 !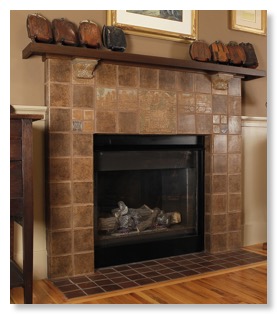 Tile: Frank Giorgini
RENEW
your THF MEMBERSHIP today . . .

…. or
JOIN
for the first time!
Tile: Belvedere Ceramic Arts Ltd.
. . . ARTISAN TILES
FOR SALE
AT THF!
Tile Heritage Industry Sponsors Gallery Links